The 2023 Oscars, Hollywood's biggest night, are finally here! This star-studded event is scheduled to take place on March 12th at the Dolby Theater in Los Angeles. The pre-show red carpet proceedings are eagerly awaited, where celebrities show up dressed in their finest attire.
Here's an interesting fact – this year, the red carpet will be champagne-colored! Read on for information on the 2023 Oscars red carpet and how to watch or stream it, with or without cable.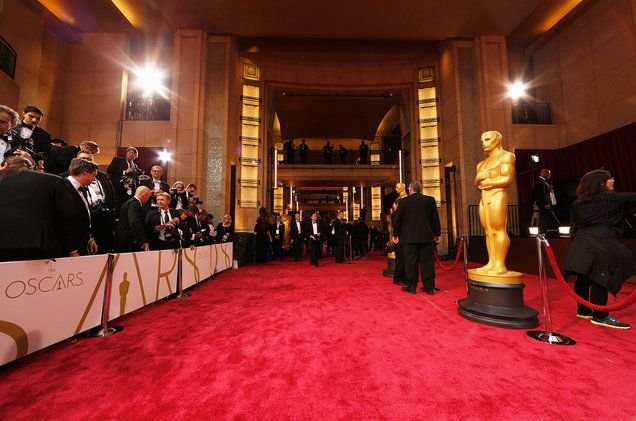 The "On The Red Carpet Live: Countdown to Oscars 95" pre-show coverage on ABC News will begin on Sunday, March 12th at 1 p.m. EDT / 10 a.m. PDT. You can watch the coverage on ABC,
which is available on all cable and satellite packages, or on streaming providers like YouTube TV and Hulu Plus Live TV. E! channel will also broadcast its own coverage of the Red Carpet called "E! Live from the Red Carpet" starting at 2 p.m. EDT / 11 a.m. PDT, which requires a subscription to a cable or pay TV provider.
For the first time, the carpet at the 2023 Oscars will not be red. Instead, it will be champagne-colored, as organizers wanted to "reimagine" the event with a different vibe. They chose the color because it is mellow and soothing, and wouldn't clash with the orange tent set up for attendees.
If you're wondering whether you can watch the Oscars red carpet for free, you're in luck! You can catch the ABC Red Carpet pre-show coverage live on ABC News' website without any sign-in required.
The 2023 Oscars will air on Sunday, March 12th, from the Dolby Theatre at the Ovation Hollywood shopping center in Los Angeles.
The show starts at 8 p.m. ET/5 p.m. PT and runs for three hours, until 11 p.m. ET/8 p.m. PT. If you don't have cable or satellite, you can watch the Oscars on streaming providers such as Hulu Plus Live TV, YouTube TV, Sling TV, Fubo TV, and DirecTV Stream.
Get ready for an unforgettable night at the Oscars!